Fire Extinguisher Installation | Essex

Fire Extinguisher Installation in Essex
---
Have your new fire extinguishers installed by the local experts in Essex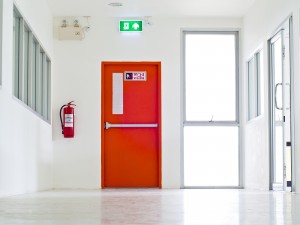 If you are looking for fire extinguisher installations in Essex, then welcome to Breeze Fire Protection – your local specialists, serving small businesses i.e. A1 retail premises & corporate estates with greater fire planning complexities.
Your local fire engineer has over 15 years experience of serving commercial customers of all sizes. He is a fire consultant with a wealth of expert exposure under his belt and will competently engage with your business, setting out the best fire extinguisher plan and policy to match your unique on-site requirements.
Our fire extinguisher installations all use the highest quality equipment adhering to British Standards BS EN3 and mounted in using the most appropriate brackets in accordance with the recommended regulatory height in order to keep you compliant with UK fire law.
Our quotes and pricing is itemised detailing it's cost components so you are aware of the labour and parts expenses, thus enabling you to really compare (with accuracy) like-for-like quotes with other local fire extinguisher installation services. We're don't claim to be the cheapest fire extinguisher service providers in town, but we do assure you that it is our policy to provide the best combination of quality fire protection and value for money extinguishers throughout the whole of Essex.
Whether you are looking for advice on what types for extinguishers you will require to fit out your business premises,
or needing to understand your obligations with UK Fire Law for fire extinguisher installations,
or simply you know what you need and would like us to quote;


call our local engineer for FREE advice (by phone or on-site – with no obligation) on: 07806 675171 / 01708 442659