Fire Extinguisher Service and Maintenance | Essex

Fire Extinguisher Service and Maintenance in Essex
---
Specialist fire extinguisher services and maintenance company in Essex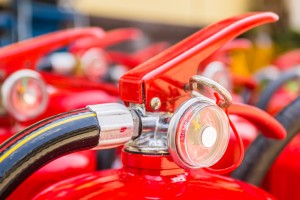 For commercial fire extinguisher servicing and maintenance in Essex, Breeze Fire Protection – are your local experts serving businesses and commercial premises of all types and sizes from takeaway shops to warehouse facilities.
Your local fire engineer has over 15 years experience and specilises in ensuring you satisfy the UK fire law legislation for fire extinguisher maintenance, whilst minimising your risk and costs for the short and long term. We provide highly detailed reports upon assessing your extinguishers and with experience we will recommend the most appropriate extinguisher propellant for your environment.
We are sensitive to the fact that running your business is your primary commercial focus, therefore we afford all of our customers the benefit of pro-active management of their fire extinguisher maintenance. We schedule annual renewal visits and nearer to the date we prompt you with a reminder in order to gain access to your site giving good notice in advance for minimal interruption to the core operation of your business.
We charge a simple flat fee for each project, quoted for on your premises following one of our FREE assessment visits (no-obligation).
Whether you are looking for advice on what types for extinguishers you will require to fit out your business premises,
or needing to understand your obligations with UK Fire Law for fire extinguisher installations,
or simply you know what you need and would like us to quote;


call our local engineer for FREE advice (by phone or on-site – with no obligation) on: 07806 675171/ 01708 442659